NEW RELEASES
Map Your U.S. Research: A Workbook for Genealogists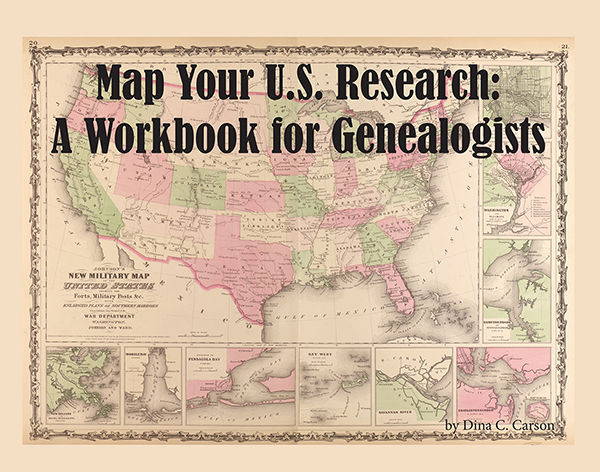 This workbook is intended to help facilitate your locations-based research in the United States. Use the maps to see which counties you are researching at-a-glance. Then use the research notes pages to create a workable research plan. Take this handy workbook with you when you research as a reminder that county boundaries have changed over time. Even if your ancestors stayed in the same place, the county boundaries may have changed around them. Each state includes a list of all of the modern counties with their formation dates, the counties each was formed from, and the counties that were created from them. Often it is not a matter of whether there are records for your family, but discovering where they exist.
This workbook is an invaluable tool for genealogists who wish to take the next step in their research.
For more information or to purchase, click here.
---
Digging Up Dirt: The Gold Hill Cemetery, Gold Hill, Colorado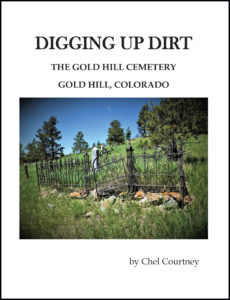 Digging Up Dirt is an in-depth journey that takes you into the lives of over 290 inhabitants of the Gold Hill Cemetery in Gold Hill (Boulder County) Colorado, From the earliest tombstone in 1875 to the latest death in February 2019, the beloved graves (known and unknown) that lie in peaceful tranquility within the gates of this 153 year-old cemetery. Historical facts, early documented records, ancestral information, extensive genealogy and articles from the earliest newspapers available create an unforgettable adventure highlighting the author's awesome respect for these dearly departed. For more information or to order, click here.
---
Look for an updated directory in 2020.
Directory of Genealogical and Historical Societies, Libraries and Museums in the US and Canada, 2018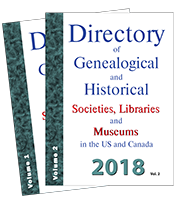 "… A welcome resource for genealogists who have exhausted local or state sources. Over 40,000 societies, periodicals, historical collections and archives listed … "
This useful reference book will give you access to:
* 22,000 Genealogical and Historical Societies
* 10,000 Public and Private Libraries, Archives and Collections
* 15,000 Historical, Home, Schoolhouse, Pioneer and Depot Museums